The "Culture & Sport" Project
The Green Hope Colombia Foundation, develope projects since 2015, with the goal to give schools suplies for the Children in the Indigenous Communities that got involved in the reforestation project.
Thank you to Family Rendón, we got sport uniforms for the children that study music at Yamaha Foundation; we think that Music and Sport is very important for the future of good people that someday will work and live in the Amazon Forest.
Yamaha Foundation


In April 2019, with the support of Family Rendón , we gave donations with sport uniforms for the children of Yamaha Foundation.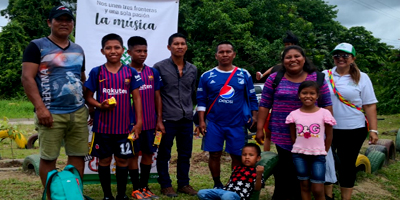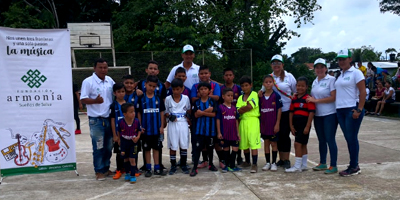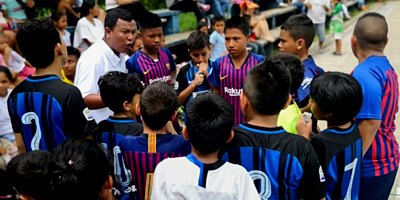 Pictures property of Green Hope Fund
Partners.
Family Rendón