The Green Hope Colombia Foundation, since 2015 develops the "Fair Project".
We work with Indigenous Communities of the Guajira (Wayúu) and the Amazon (Ticuna), to develop a Fair Market, to pay honestly their handicrafts, design and traditional work.
How The "Fair Project" works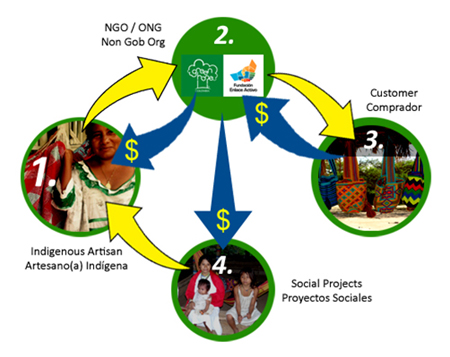 When you Buy or make a Donation for each handicraft, you have a "piece of art", that is considered unique in the world and support our project to save the indigenous communities of La Guajira and The Amazon.
Also, We buy food and water for each artisan; because right now they are in a situation of hunger and malnutrition.